Ultrasound
The use of ultrasound for diagnostic purposes is called sonography.
An ultrasound probe is placed on the skin or on a mucous membrane, and emits sound energy. The sound energy detects tissues and produces an image of the internal anatomy on a screen called a sonogram.

The Ultrasound Probe
Ultrasound probes have a handle, body and window. The window is the portion of the probe from which sound energy is emitted into tissue and received. There is a cable that extends from the base of the handle to a plug inserted into the ultrasound machine.
Depending on the procedure, all parts of the probe may contact the patient to varying degrees.
---
Ultrasound has many advantages over other imaging modalities that has led to its widespread use throughout healthcare.
Advantages of Ultrasound
Does not use ionising radiation
Can be used at the patient bedside
Provides actionable information in real time
Not limited to use in imaging departments
Used by a range of medical professionals
A national survey of infection preventionists found ultrasound was used in every department surveyed (Figure 1).1
The expanded use of ultrasound underscores the need for standardised ultrasound probe disinfection practices. Standardisation ensures best practices are the standard of care for every patient.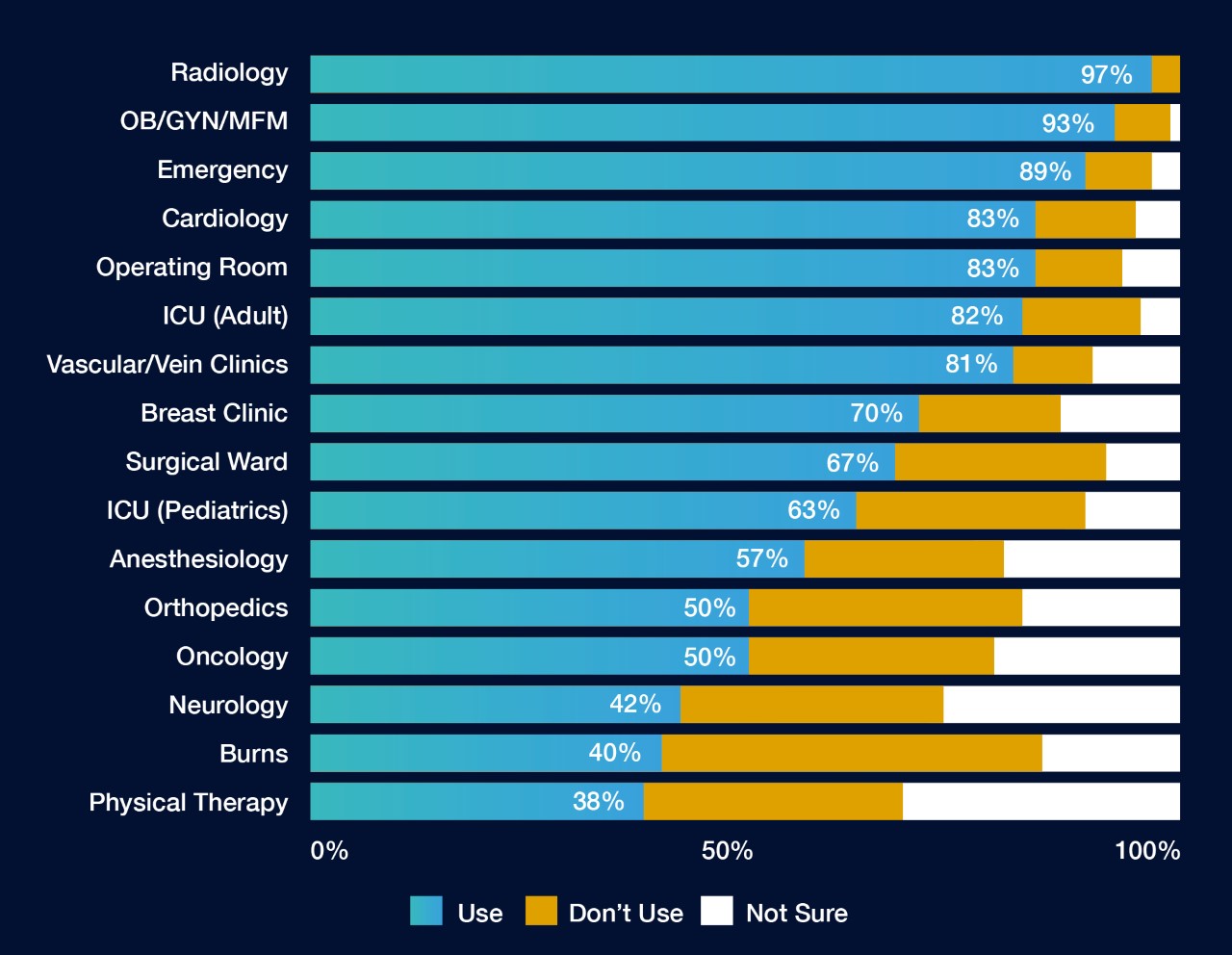 Figure 1. Adapted from Carrico 2018.1 All departments surveyed recorded use of ultrasound.
---
Procedures Using Surface Ultrasound Probes
Diagnostic scans across healthy skin (e.g. musculoskeletal and vascular/Doppler)
Evaluation of wounds (e.g. burn graft evaluation)
Visualisation of medical devices inserted into tissue (e.g. during percutaneous interventions like biopsies)
Intraoperatively to scan sterile tissues or body cavities (e.g. during surgical procedures)

---
Procedures Using Endocavitary Ultrasound Probes
Transvaginal (TV) ultrasound
Transrectal (TR) ultrasound
Needle guidance, e.g. transvaginal oocyte retrievals and transrectal prostate biopsies
"The ability to provide high level disinfection that is able to kill HPV at the point-of-care is absolutely phenomenal. It's a huge time saver and supports safe device reprocessing."
Sylivia Ford, MS, RN, CIC
Infection Prevention Nurse
The University of Kansas Health System (TUKHS) USA
---
Ultrasound Probe Disinfection
Ultrasound probes used in these and many other procedures need to be properly disinfected before use to mitigate infection transmission risks.
The Spaulding Classification tells us how to disinfect ultrasound probes based on how they will be used.
References:
Carrico RM, et al. Am J Infect Control. 2018;46(8):913-20.