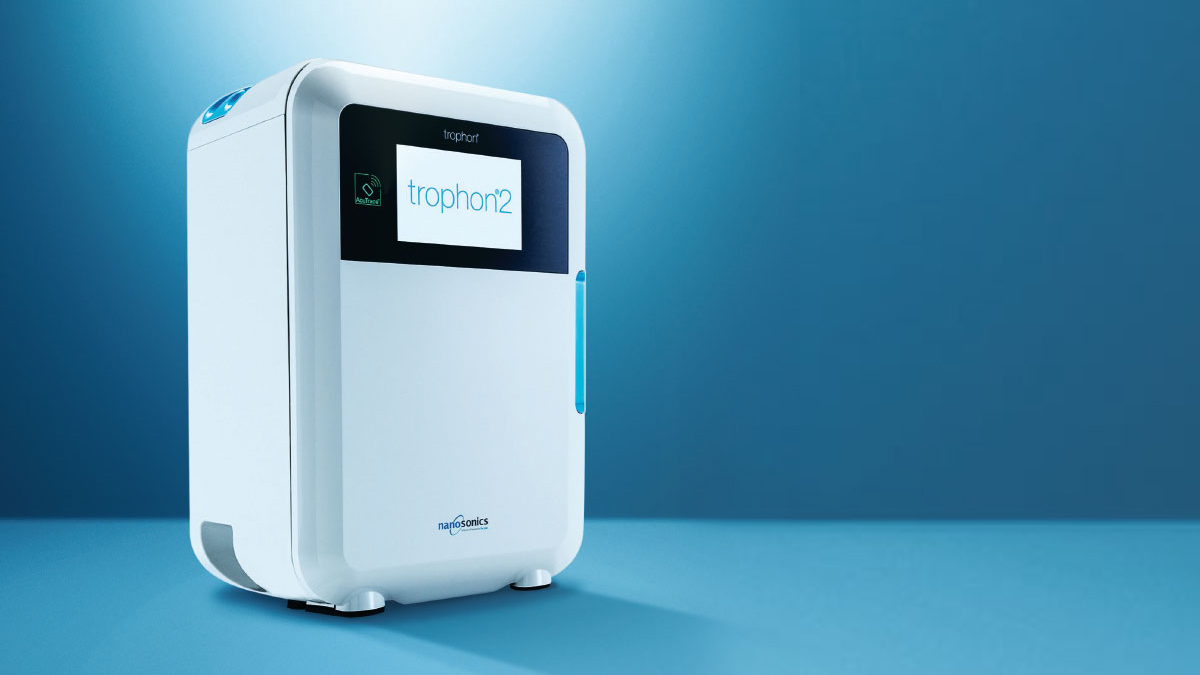 As a market leader in automated ultrasound reprocessing systems, Nanosonics' trophon® technology helps protect patients by delivering consistent high level disinfection (HLD) of ultrasound probes with every automated cycle.
The trophon®2 device is manufactured in Australia and with an expanding global network of offices in major markets including USA, Canada, UK, France, Germany, Ireland, Japan and Australia along with an expanding distributor base across the world, Nanosonics has an established global supply chain to continue to provide unparalleled service and supply.
---
The global trophon device installed base has now increased to over 25,000 units worldwide with more and more facilities continuing to trust the trophon technology to deliver reliable, automated HLD.
The fully enclosed trophon technology generates a 'sonically activated' hydrogen peroxide (H2O2) mist which accesses all surfaces of the suspended probe, ensuring all crevices and imperfections of the probe surface are high level disinfected. The only by-products of the HLD cycle are oxygen and water. The trophon devices therefore effectively delivers HLD without damaging the sensitive probe surface, whilst reducing patients, staff and the environment to harmful chemicals.*
As a fully automated reprocessing system designed with the user in mind, trophon2 technology offers advanced workflow efficiencies. With traceability across the operator, probe and cycle parameters, trophon devices help demonstrate user compliance for survey and audit reporting.
*Compared to manual soaking methods.
With over 25,000 trophon devices now installed in major markets across the world, more than 80,000 patients every day are protected from the risk of ultrasound probe cross contamination.
The trophon® family includes trophon® EPR and trophon®2 which share the same core technology of 'sonically activated' hydrogen peroxide.