Nanosonics AuditPro™ standardises ultrasound infection control compliance practices to improve risk management and quality control, delivering best practice.
---
Improved risk management
Improve your clinical practice, and patient safety, through insights into probe Spaulding classification, operators, and infection control events across your organisation. 
Drive data-led decisions with real-time management dashboards and automated reporting. Benefit from automated risk notifications for fast risk assessment. Access survey-ready infection compliance reports, and probe asset utilisation insights.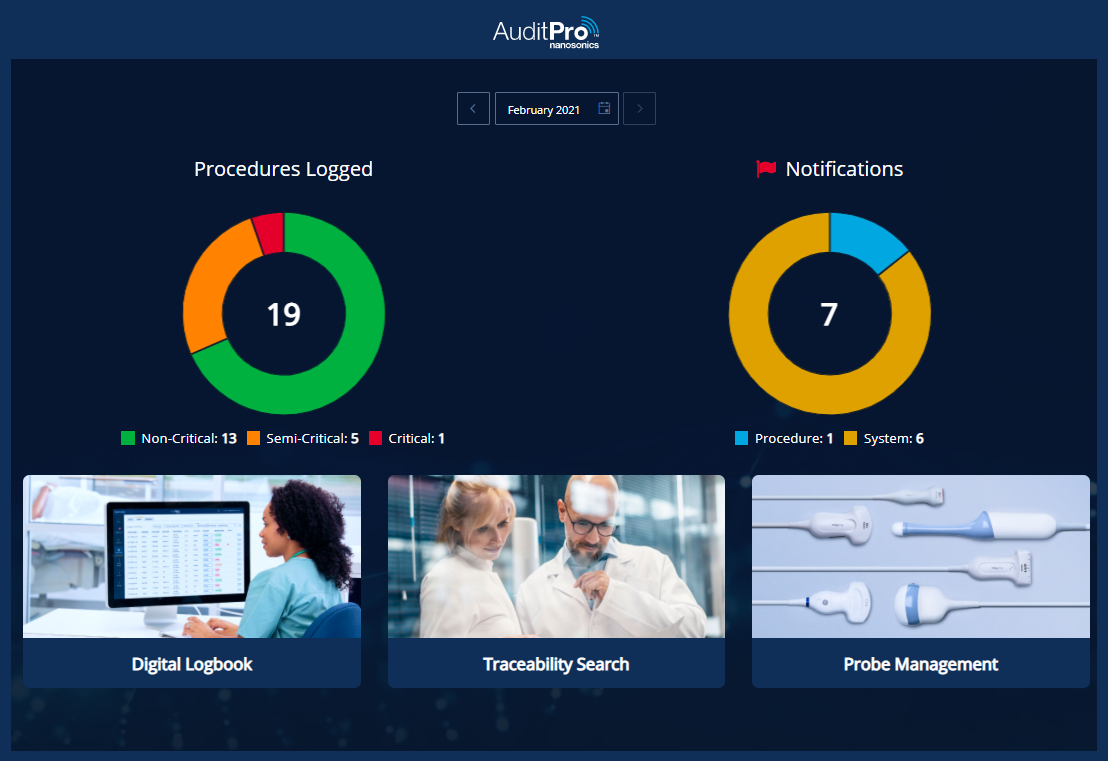 ---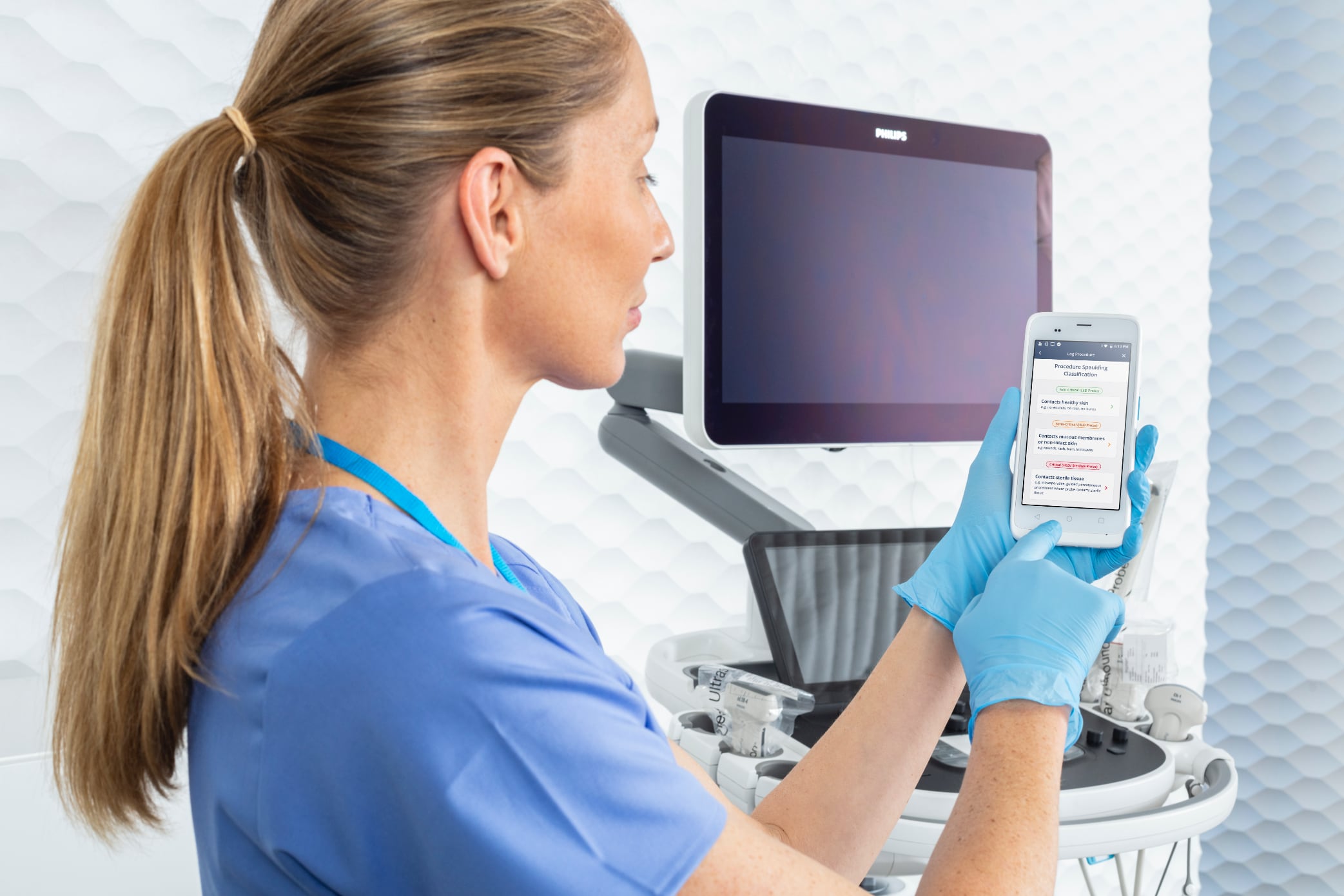 Improved patient care
Embed routine infection control decisions for ultrasound procedures across your organisation, as part of every patient's care.
Nanosonics AuditPro seamlessly guides the clinician through infection control considerations that meet standards and guidelines.  It provides built-in safeguards and risk notifications to identify where additional education or training may be required.
The Mobile Scanning Device uses global best practice risk framework to compare the required level of disinfection with the anticipated patient contact site. Clinical users are guided to qualify each procedure against the Spaulding classification before proceeding, minimizing the risk of cross contamination between patients.
---
Best practice ultrasound infection prevention
Implement global best practice Spaulding classification across your organisation, to support your standard operating procedures (SOPs).
The Spaulding classification is a globally accepted, risk-based framework used to determine the level of disinfection or sterilization required for reusable medical devices, including ultrasound probes.1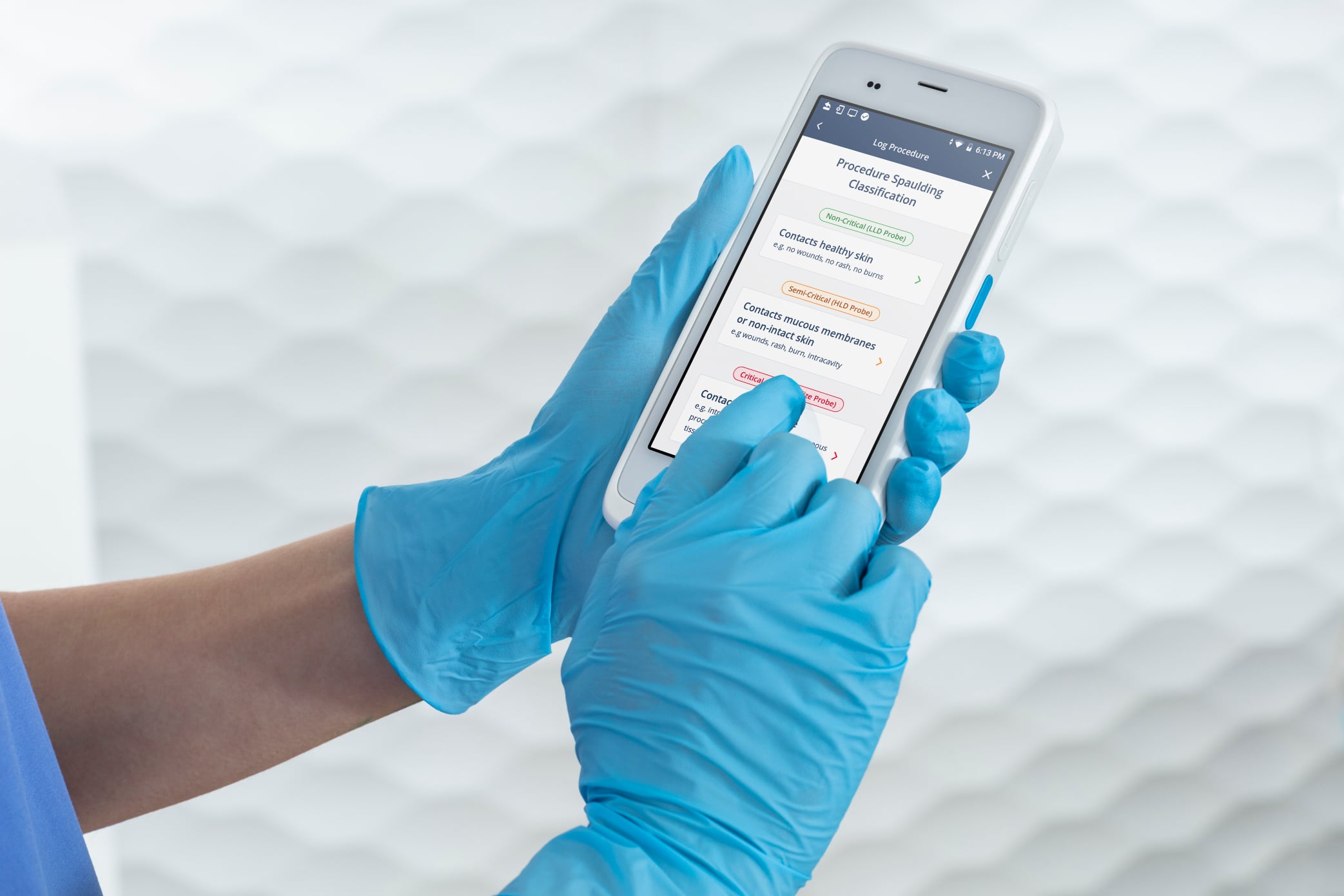 Spaulding EH (1968). Chemical disinfection of medical and surgical materials. Disinfection, sterilization, and preservation. Lawrence C, Block SS. Philadelphia (PA), Lea & Febiger: 517-531.